About Salty Raven Studio & Event Photography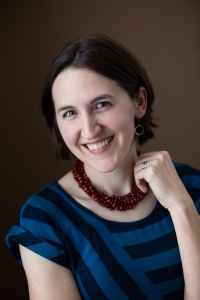 Hello! I'm Danielle, and I am the owner and photographer for Salty Raven Studio. My work is vibrant, moment-driven, creative, and authentic. I love focusing on your connection as a couple, what makes you and your wedding unique, and your interactions with family and friends as you celebrate together.
My approach to wedding photography leans toward a documentary or photojournalistic style with a fine art element (I graduated from Wellesley College with a degree in studio art). While I might suggest an area with great lighting to slip into your dress or adjust your tie, I will never ask you to "pretend" to do anything. Ever. In fact, I want you to forget that you're being photographed! I'm there to capture real emotion and human connections, not forced ones. The good, meaningful, and authentic stuff. I want you to look at your wedding photos years from now and *feel* the energy and joy of your day.
Of course, I also believe posed family and wedding party formals are important, but who wants them to drag on? My background as a teacher and park ranger helps me wield a director's presence during this period of the wedding day, harnessing momentum, and keeping it snappy so you can get to your reception and start celebrating with your guests.

As for the nuts and bolts, my business is fully licensed and insured, I shoot with two professional camera bodies with a third back-up body just in case (I am a firm believer in being over-prepared as an event photographer!), and I own a robust and carefully curated selection of professional Canon L-series lenses.
My family portrait sessions are goofy, fun, and play-based. Having two young kiddos myself, I have lots of tricks up my sleeve for gaining trust and participation from children. I've also endured more than a few epic tantrums from my kids, so you as a parent can relax knowing that I come into a session expecting your kids to be real kids. As a lifestyle photographer, instead of "Say cheese," I help create situations where bona fide joy and jubilation can flourish!
If you have any questions for me about my process or approach to weddings or portrait sessions, please don't hesitate to ask, and if you want to learn more about me as a person, read on!

10 Tidbits, Some Factual, Some Whimsical

1. I was a park ranger in the National Park Service for 5 years leading guided hikes and giving talks to visitors at some of the most spectacularly beautiful places on earth. I've watched whales spouting in the Pacific Ocean while at Point Reyes National Seashore, hiked 1.5 miles down switchbacks into an Ancestral Puebloan village at daybreak on my daily commute to work at Bandelier National Monument in New Mexico, and slipped through narrow slot canyons in Utah at Capitol Reef National Park.

2. My husband and I met while working in Death Valley National Park (super romantic place in my opinion!), he as an archeologist, and me as a park ranger. Four national parks later, we were married in San Francisco Maritime National Historic Park on a ferry boat and watched the sunset over the Golden Gate Bridge.

3. The name Salty Raven came to me as I watched ravens soar on the Pacific ocean updrafts from my lighthouse work station in California. They would hover for hours in the wind, observing everything. Their keen awareness is a trait I embody as a wedding photographer so I can catch moments as they happen.

4. Before I had kids of my own, I was terrified of them (and they knew it!). Now, I'm that goofy stranger in Chipotle making your baby so happy and animated that beans and rice fly.

5. I lived abroad in China for two years teaching English at a university in Nanjing after graduating in 2002 from Wellesley College where I studied Chinese, biology, and photography. Living in a city of 5 million+, there was never a dull moment. I dream of returning for a visit to experience the food and vibrant street life again (although my Chinese is getting quite rusty!)

6. My 8 year old is quite spirited and my 6 year old is King of Mischief, so I guarantee nothing short of your kid wielding a real chainsaw or blowtorch in a family session would startle or offend me. Seriously.

7. I grew up watching re-runs of the 1960's Batman series, but nothing prepared me for my two superhero obsessed children.

8. There are never enough hours in the day for creative pursuits! I have too many art projects to list, but using broken glass and tiles for large wall mosaics is one of my recent favorite art forms. Introduced to the process in a dusty town in New Mexico, I would participate in community mural projects with a baby strapped to my back.

9. The LEGO brick obsession is BIG in our household. As soon as my daughter was old enough to play with them (and my son was old enough to not eat them), the floodgates opened. There is never a time when my floors are free of LEGO bricks, and I'm mostly okay with that.

10. I grew up in a tiny rural town in Minnesota. If I call to talk about wedding photography, you'll know it's me from my 612 area code.

Now that you know a bit about me, please drop me a note so I can learn a bit about you!
E-mail: danielle@saltyraven.com

Phone: 612.205.2482